Grants and Awards
Professional Development Grants - winner(s) selected once annually.
Professional Development Grants were established to support members in obtaining further professional development. Professional Development includes attending workshops / conferences, as well as the purchase of books related to broadening professional knowledge. Two grants are available, each of which covers a maximum of $500 per winner. Winners are chosen by random draw. Applications can be submitted to PISA President Dan Stephenson at dpstephenson@nstu.ca, or in hard copy on conference day.
Professional Development Grant Application Form
Service Excellence Award - winner selected once annually in October
The Service Excellence Award recognizes a School Psychologist in the province of Nova Scotia who has shown exemplary service and who has ten or more years of experience in School Psychology.
The 2016 Service Excellence Award winner is
Ann Dunn
School Psychologist with the Chignecto-Central Regional School Board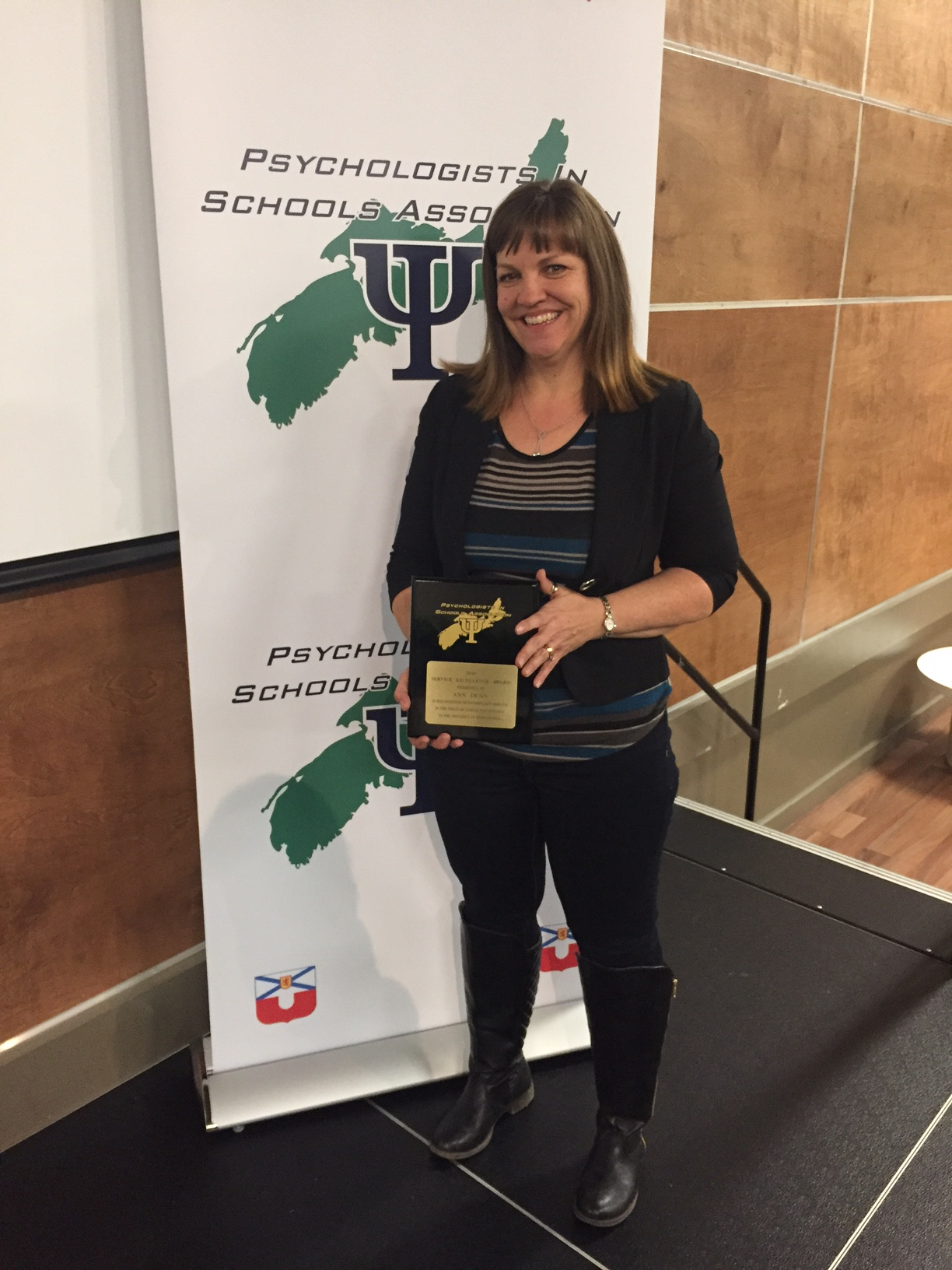 For all PISA Grants/Awards information including
community donations and student bursaries
please see
PISA policies