Friday, October 26th, 2018
REGISTRATION CLOSED - CONFERENCE FULL
---
Presentation by Chris McKenna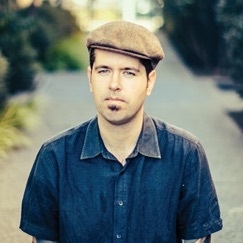 This training will provide a practical introduction to mindfulness in the context of education and youth mental health. A major goal will be providing participants a rubric on various mindfulness and yoga programs. We'll also discuss how awareness practices relate to the developing brain/nervous system, as well as considerations for trauma and other clinical issues. Finally, we will practice various awareness exercises that participants can use in their schools and their own lives.
Chris is currently the Mindfulness in Education Program Officer at the Foundation for a Mindful Society - the foundation arm of Mindful Magazine/Mindful.org. Previously, he was Program Director & Guiding Teacher at Mindful Schools (www.mindfulschools.org), a leading organization integrating mindfulness into education and youth mental health. There, he developed curricula and training programs that impact over 25,000 educators in 100+ countries. Chris also served as Executive Director of the Mind Body Awareness Project (www.mbaproject.org), a nonprofit that pioneered the development of mindfulness-based interventions for high-risk adolescents with complex trauma. During his tenure, MBA published the first formal research on the impact of mindfulness programming on youth in the U.S. juvenile probation system. In collaboration with Colorado State University, MBA also developed mindfulness training programs that met the specific needs of diverse youth populations, including youth of the Confederated Salish and Kootenai Tribes in Montana, and military youth in Ft. Collins, CO. He has been a curriculum and program advisor to many organizations including Dalai Lama Fellows, Project Wayfinder, Inward Bound Mindfulness Education (iBME), Mindful Muslims and Veterans PATH. He currently lives with his family in the Gulf Islands of British Columbia.
Location:
Rosaria Centre
Mount Saint Vincent University
166 Bedford Highway, Halifax, NS B3M 2J6
Limited parking available - please carpool from home or hotel
Click here to access a map and directions
Agenda:
Friday, October 26, 2018
8:00 a.m. - 9:00 a.m.
Conference Registration
Lunch tickets available to be purchased at MSVU
9:00 a.m. - 10:30 a.m.
Presentation
10:30 a.m. - 10:45 a.m.
Nutrition Break
10:45 a.m. - 12:00 noon
Presentation
12:00 noon - 1:00 p.m.
Lunch (on your own)
1:00 p.m. - 3:00 p.m.
Presentation
3:00 p.m.
PISA AGM
Registration Details:
Fees: $80.00* (NSTU Member - includes membership fee)
$60.00* (Retirees, Substitutes & Students)
Registrar: Matthew MacLeod pisaconference@nstu.ca
As per NSTU Operational Procedure 14(e)(iii): receipts of payment and attendance will not be distributed until the conference has concluded.
Online Registration Only
---
While we encourage members to have an NSTU web account, one is
NOT REQUIRED

to register for a conference.
You may register utilizing any email account.
---
REGISTRATION CLOSED - CONFERENCE FULL
Past Conference Materials
---